Interesting Links Page
There are many websites, some more interesting then others. You will enjoy many hours of pleasure with looking at Pre War Car. Its a newspaper specially designed to our likings with a new picture and story on its frontpage every day. Also a good source if you are looking for a new challenge or a missing part.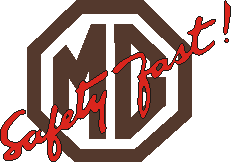 All about the history of the MG Sports Car
If your interest lies with younger MG's have a look at this webpage with a lifetime story about keeping an MG-A on the road. Also some big stories about cars and art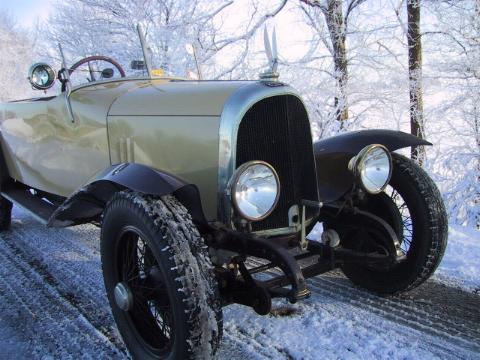 Clicking on the Voisin in the snow will bring you at a very comprehensive Belgian Oldtimer Website
If you like old cars you will probably also like Traditional, folk and dance music from pre-Tudor times to Ragtime and Swing. Have a look at the Springers Sister Homepage.
If you are interested in younger MG Saloons you should visit The MG M Group
For the real MG freaks visit the unofficial Austin Rover website with lots of info & history
If you want to know more about tools or if you need any have a look at The British Tool Company. Its great !
Aeroplanes and Airports specially in Holland from the past look at Dutch Historic Aviation Site
If you have lost your way: Ian Byrns website of Petrol and Oil Maps of Europe.
The Special Woodie Website
An excellent website for collectors of old souvenir cards is www.kaartenshow.nl
A nice website maintained by Peter Giles who seems to have an appetite for specials.
To create a low budget but characterfull sportscar click on the picture on the left.