Side Curtains
MG VA Tourers were equipped with a special carrier for the side curtains.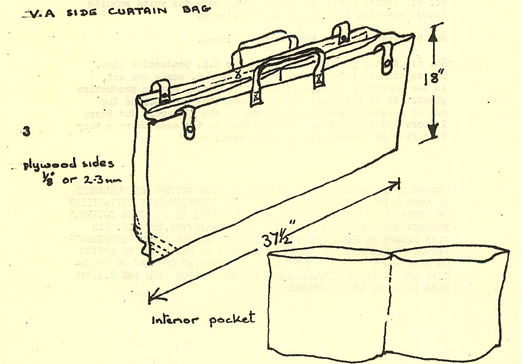 A replica can be made as follows:
On the side nearest rear of car plywood stiffening is 34" X 17" but the leather cloth covering is carried out beyond the edge to the size of the other side. The leather cloth is stitched through the plywood all round. Gusset is approximately 2".
Interior is covered in a sort of cotton wyncette and the loose pocket of the same material attached at the short edges of the larger side. Webbing is used for the carrying handles. Long straps over pins in the rear shelf next to the back of the car.
Divided interior pockets to accomodate the small rear side screen. The larger screens fit either side between pocket and side of case.
Written by Martin Brent 12-76