IMAGES OF A HOT WEEKEND

The SVW family at the Royal Palace "Het Loo" on Saterday afternoon.
Oops......... David is missing he was making pictures.
At the 4th Dutch SVW Weeekend we had the honour of welcoming a high
number of newcomers: Hennie & Petra Borgesius, Jan & Limpke Borgesius,
Bernhard Jäger & , Jorgen Hansen & , Aad & Iet de Hoon, Roger & Mrs Keen,
Rene & Sue Pas and Mark & Sara & Sianni & Dexter Reeves.
Oh yeah The new Perry baby ofcourse!
Jeroen Vossen and Wim Laarman visited on Sunday to say Hello.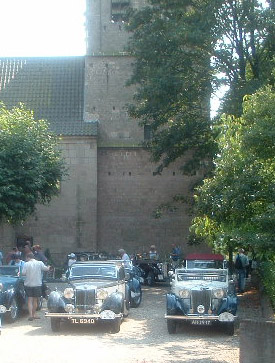 At the Memorial Church at
Oosterbeek on Friday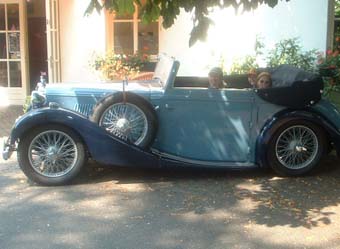 Happy in the shade at
the Airborn Museum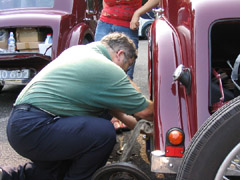 Keith @ Work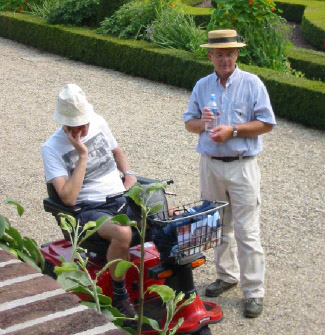 "Management Meeting"
Looking at the Automatic again
Hotel carpark

And even more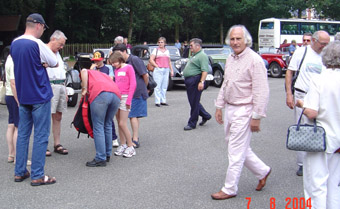 Familiar faces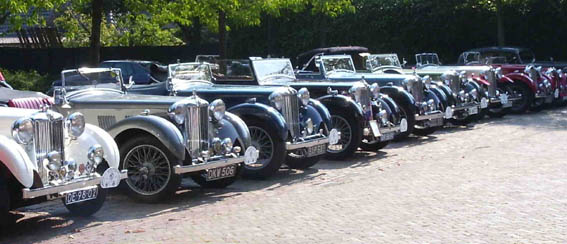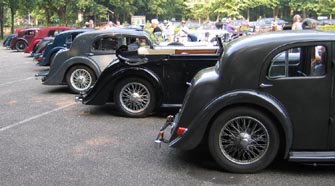 Endless rows......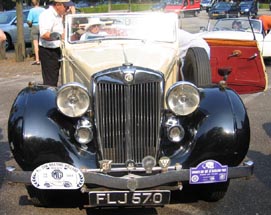 They don't come any bigger
then Gary's WA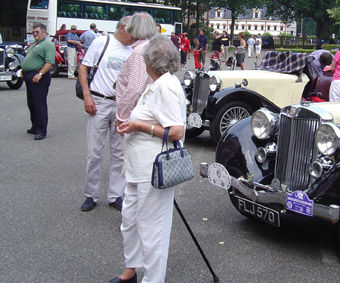 Where are we going next ?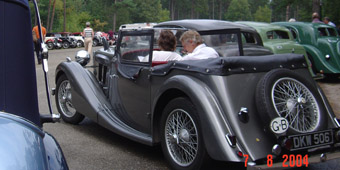 Metallic grey tourer
Too hot for a uniform......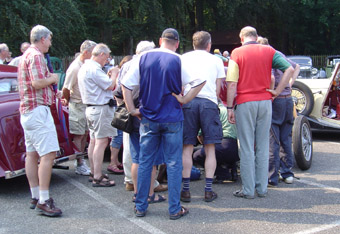 There seeems to be a problem there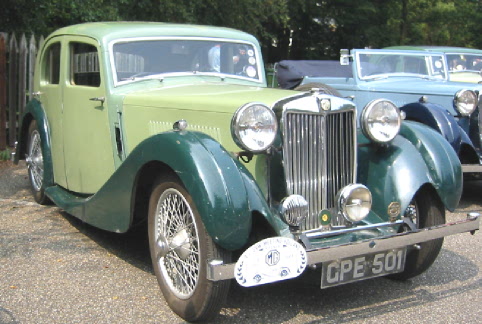 Triple Tone Green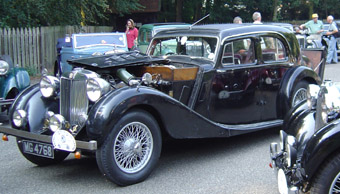 David's Dreamcar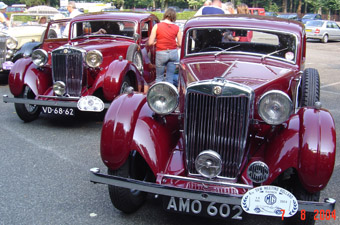 Maroon Saloons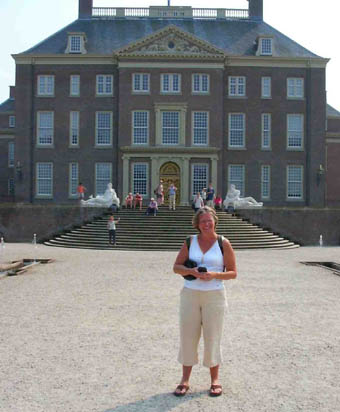 Royal Scenery
Parking next to the planes
John just wonders why
he did not buy a convertible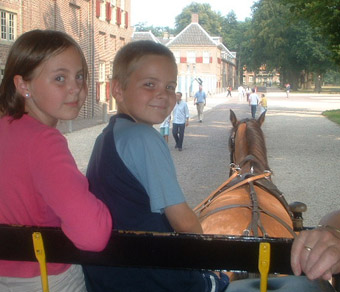 Fun for the whole family !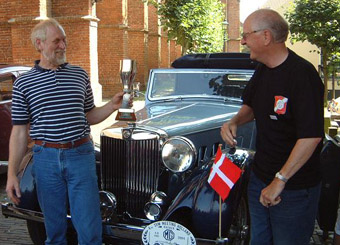 The Peter Ratcliffe Throphee was awarded to Jorgen Hansen from Danmark for his splendid duo blue SA Tickford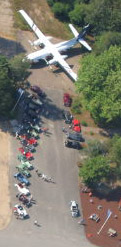 An aerial view of the gathering
at the Military Aviation Museum,
made by Richard who took the trouble
to take his glider up into the air for the occasion.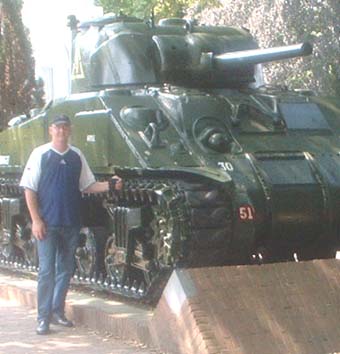 Gobby's next project ?
Crossing the Arnhem bridge was
not as dangerous as 60 years ago !
Thanks to all who joined this wonderfull weekend. You made it happen !
You can now go straight to the latest news on the 2005 MG SVW weekend
Thanks to:
John Dutton, Carin van Riel, Richard van den Heuvel, Rutger Booij, Gobby
Koen Struijk, Ab Wolff, Anne Bush
Who have provided the pictures on this page.